The Hotpoint Aquarius HSFE 1B19 S Dishwasher comes in a modern graphite finish. It's A+ energy rated is great for conserving them energy bills. The multi tab function will maximise use of your tablets to give great wash results while the quick wash is ideal for smaller loads when you're in a hurry. 10 place settings is ample room for any family and its smaller compact design is great if space is an issue. Make your life easier and let the Hotpoint HSFE 1B19 S do your dishes.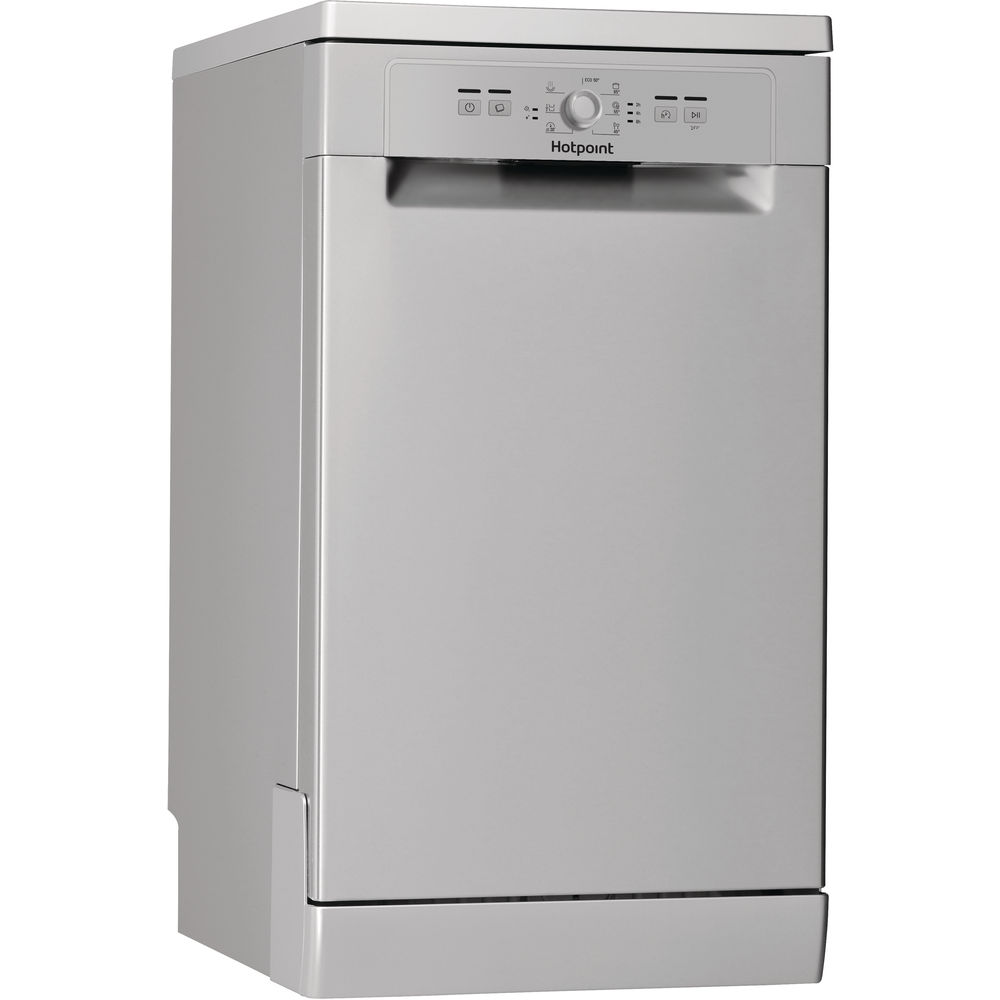 The HSFE 1B19 S UK is A+ energy rated, delivering an efficient performance while keeping your energy bills low. If you'd like to buy the
Hotpoint HSFE 1B19 S UK Dishwasher
from Kellyvision KCS Ltd, head over to our page to order, or visit us in store. We offer delivery and full installation throughout Peterborough.