Power through the washing up, with the Hotpoint Aquarius HSFE 1B19 B UK Dishwasher. This 45cm freestanding dishwasher comes in a sleek black. Perfect for any modern kitchen.
Compact Yet Powerful
Featuring a compact design, the HSFE 1B19 B UK is perfect for smaller spaces. With room for up to 10 place settings, you'll still find ample space for your family's dishes. You can choose from 7 different programs to find the settings that will deliver optimal cleaning performance for your kitchenware. Programs include: Eco, Intensive, Normal, Express, Soak, Glass and Half Load. This easy to use dishwasher comes with a clear display and dial controls, making it super simple to get to grips with.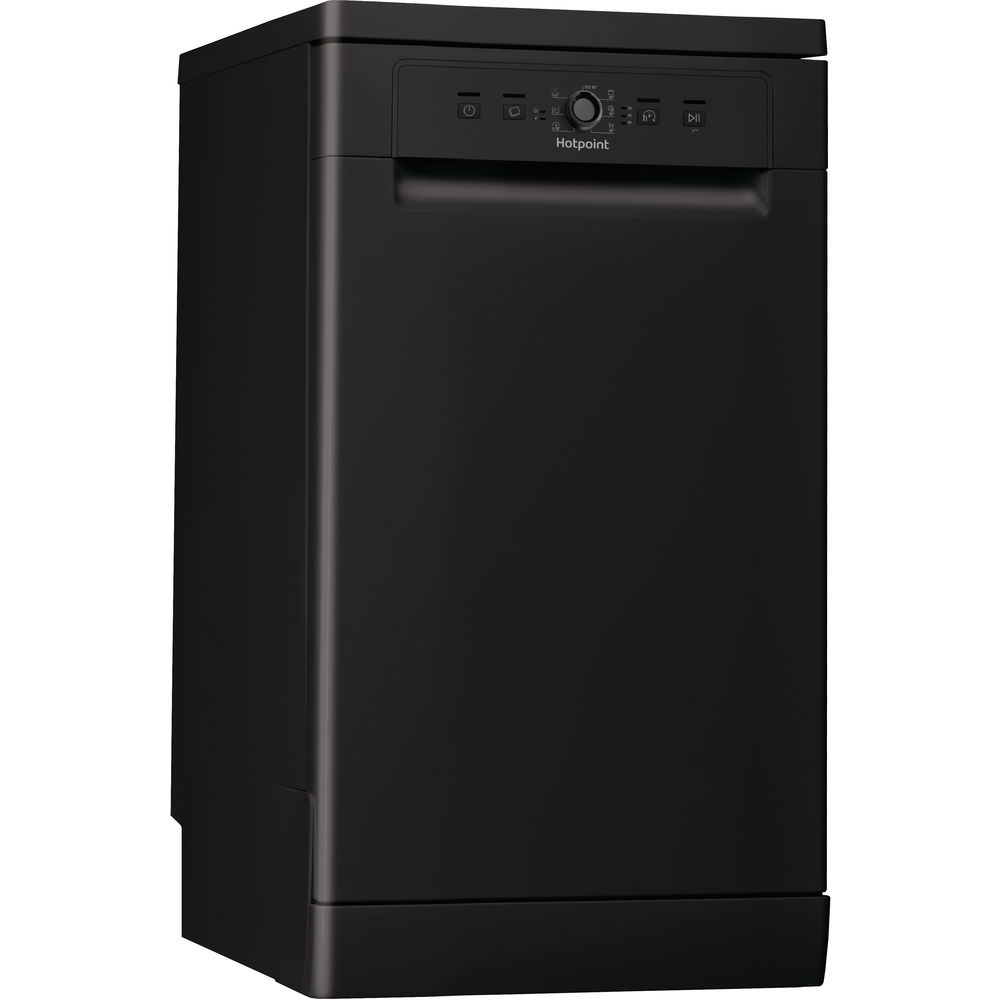 Reduce Energy Bills
Cut down on your energy bills, with the HSFE 1B19 B UK. With an A+ energy efficiency rating, this dishwasher will save you time, energy and money. Its Eco 50º program offers the most efficient water and energy consumption. So you can save time and effort, while cutting down on your carbon footprint.
High Quality Cleaning Performance
Other consumers love the HSFE 1B19 B UK for its low noise emission, high quality cleaning performance and choice of programs. Why not see for yourself? Purchase the HSFE 1B19 B UK today.
Get an amazing deal on the HSFE 1B19 B UK Dishwasher from Hotpoint when you shop with Kellyvision KCS Ltd. Order in store, online or by phone. We offer collect in store or speedy delivery and installation across Peterborough. To find out more about this or any of our other Hotpoint appliances, contact a member of our team today.