Marvel at the stellar cleaning performance offered by the Hotpoint HIP 4O22 WGT C E UK Dishwasher. This A++ energy rated integrated dishwasher holds up to 14 place setting and This product is endorsed by the Quiet Mark for its low noise level, meaning you can get on with life, undisturbed by the sound of your appliance.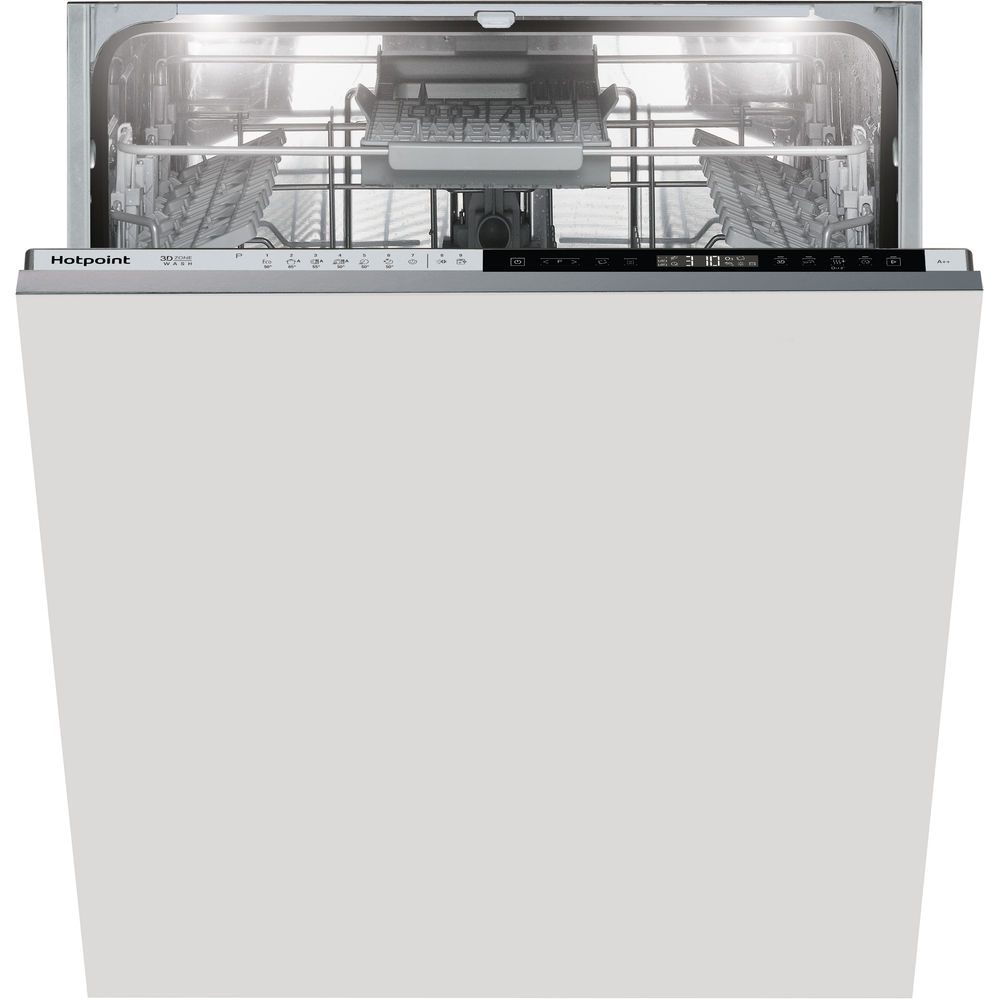 Flexible Set Up
Experience added flexibility when loading and unloading your dishwasher, thanks to Flexiload. With Flexiload, you can change the set up of the dishwasher to make loading easier. Its handy colour coded system means it's simple to alter the position of the baskets. Allowing more space for those large items. A sliding cutlery drawer at the top of the machine makes more room in the lower basket. And with Vertical Zone, you can hang large pots and pans from the upper basket, freeing up even more space. Ideal for clearing up after a large meal.
Powerful, Precise Cleaning
Get your washing up done with more power and better precision. The HIP 4O22 WGT C E UK comes with Hotpoint's 3D Zone Wash. Allowing you the freedom to choose between a wash that's 40% more energy efficient or delivers 40% more washing power. You can even choose which basket the sprayers should target, for the ultimate cleanse. Thanks to its powerful Inverter Motor, results are more precise, targeting tough food stains and grease.
Choice of Programs
There's a program to suit all your washing needs. For glassware, activate the Glass Care program, placing your delicate glasses into the machine's convenient holder. For a dedicated wash cycle that leaves glasses sparkling and free from residue. Other programs include Express, Soak and Self Clean. Selecting your program of choice is easy, thanks to the machine's intuitive TFT touch display.
Order the Hotpoint HIP 4O22 WGT C E UK Dishwasher by phone, in store or online from Kellyvision KCS Ltd. We offer quick delivery and installation throughout Peterborough.