Spacious and energy efficient, the Aquarius HFC 2B+26 C UK Dishwasher from Hotpoint is perfect for large families. With 14 place settings, the full size, freestanding HFC 2B+26 C UK can more than handle the clearing up from a family meal or dinner party.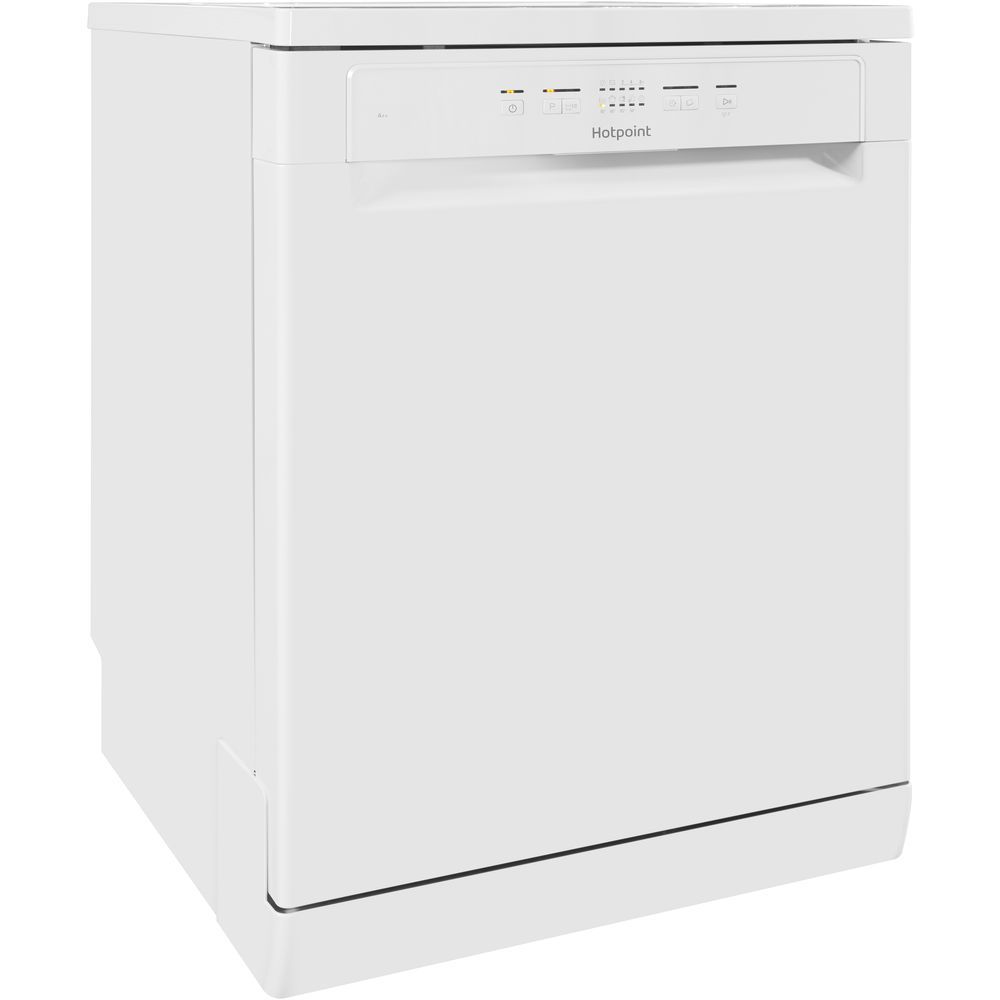 Flexible Loading
With the HFC 2B+26 C UK, you have greater control over the space in your dishwasher. Featuring an adjustable height basket, you can make space in the lower basket for loading large items such as bowls or jugs. Plus, with a Vertical Zone for hanging pots and pans, freeing up even more space, you'll have extra flexibility when loading and unloading. The HFC 2B+26 C UK also comes with a sliding cutlery tray above the top basket, providing additional space for cutlery and utensils. And with a counterbalanced door for smooth loading and unloading, clearing away your dishes, cups and cookware has never been easier.
The HFC 2B+26 C UK is super easy to use, with a range of handy programs, including a 30 minute Rapid program and Half Load. It also comes with a built in delay timer, so you can set it to run whenever suits you.
Advanced Technology
Thanks to Hotpoint's advanced Inverter Motor, this dishwasher runs incredible quietly, allowing you to hold a conversation or listen to music without disruption. You can even set it to go at night, as it won't disturb anyone sleeping with its quiet purr. Not only does it run quietly, but it also delivers a powerful cleaning performance, with the advanced technology giving precise control over spin speed, water pressure and cleaning force, tackling baked on food and stains with ease.
Buyers love this appliance for its quiet performance, superior cleaning and superb value for money. Not to mention its A++ energy rating. Order your Hotpoint HFC 2B+26 C UK Dishwasher from Kellyvision KCS Ltd today. We can deliver and install your brand new Hotpoint dishwasher anywhere in Peterborough. Visit us in store or online to learn more.